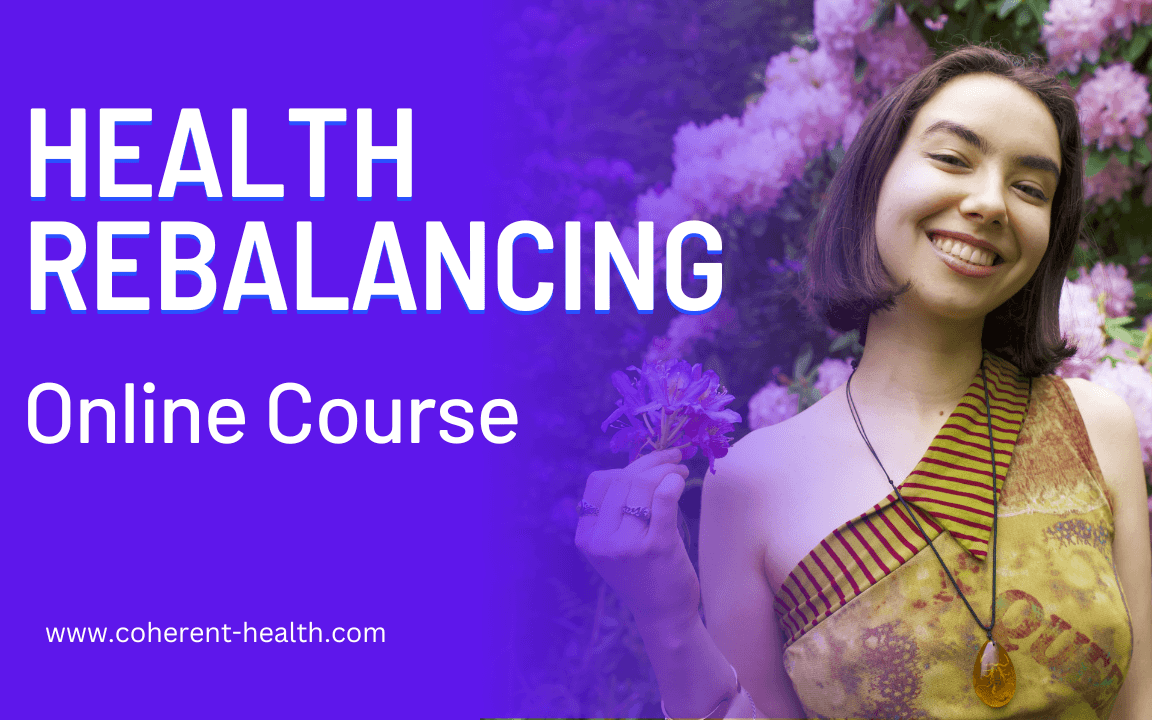 Struggling with symptoms like acne, bloating, anxiety, or even poor sleep? The internet is flooded with restrictive diets claiming to be the magic solution, but can one size truly fit all? Discover a tailored approach to health that listens to your unique body instead of getting lost in the noise of one-size-fits-all advice.
South Africans everywhere are seeking a definitive solution amid the flood of generic online advice. Enter our tailored Virtual Health Rebalancing Course, designed specifically for our unique needs. No more sifting through countless diets and wellness fads. With our course, discover the path to optimal health tailored just for you, and watch as your health truly transforms.
🌟 Health Rebalancing Course – Unlock True Wellness
Today! 🌱
The Health Rebalancing Course meticulously designed for YOU. No more guesswork. Just genuine results tailored for our South African lifestyles and needs. Ready to embark on a transformative journey?
💡 Why This Course Is For YOU: 💡
The struggle is real when it comes to finding health solutions that work. This course isn't about short-term fixes but true, lasting change. Sign up today using your credit card or PayPal account and kickstart your personal health revolution.
🧘 MODULE ONE: Emotional Healing 🧘
Ever felt like your emotions are taking a toll on your health? Dive into the interconnectedness of body, mind, and soul:
– Unmask the intricacies of your nervous system and "hack" into a healthier mind.
– Acquire practical tools to liberate those stored emotions, paving the way for holistic healing.
– Grasp the undeniable power of nature and energy for profound emotional rejuvenation.
🥦 MODULE TWO: Balanced Nutrition 🥦
Tired of food myths and diets that don't deliver? Let's simplify it:
– Decipher the importance of quality in your food, water, and supplements.
– Gain a comprehensive understanding of vitamins, minerals, and how they synergize in your body.
– Master your digestion to fully harness the benefits of the nutrients you consume.
🍋 MODULE THREE: Reducing Toxins 🍋
Your body is a temple, but toxins are the invaders. Learn how to cleanse and protect:
– Understand how to fortify your detoxification organs for a smoother, more beneficial detox.
– Choose wisely with our recommendations for less toxic home and personal care products.
– Tackle and reduce infections and pollutants that block your path to optimal health.
🎉 Exclusive Offer 🎉
For a limited time, be one of the first to embrace this rebalancing revolution and enjoy exclusive benefits. Secure your spot now!
🔐 Your payment is secure with our trusted credit card and PayPal processing.
Remember, every step taken towards your health today, shapes a healthier, brighter future for tomorrow. Embrace the rebalance.
Why Our Health Rebalancing Course Reigns Supreme
Every individual embarking on a health journey has unique needs, histories, and aspirations. It's not about the newest fad or quick fixes, but an enduring commitment to oneself. Here's why our Health Rebalancing Course isn't just another course, but rather the transformative path you've been searching for:
1. Root-Cause Approach: While other programs may offer short-lived solutions, we aim to uncover the real reason behind your ailments. You're not about temporary solutions; you want long-term healing. We get it, and we're here to provide.
2. Emphasis on Dedication: A true transformation doesn't occur overnight. Healing accumulated damage takes consistent effort. Our course empowers you with a structure that rewards dedication, trust in your body's natural healing abilities, and understanding that meaningful change demands time.
3. Guidance Amidst Information Overload: The internet is a maze of contradicting health information. Our course shines a light through that maze, guiding you with credible and effective solutions. You don't need to be lost anymore; our guidance is your compass.
4. No Short-Term Mindset: Quick fixes can be tempting but often leave you right where you started or worse. If you're inclined towards transient solutions like a week-long "detox" tea while sidestepping genuine health commitments, this course might not align with your mindset. We're here for those ready to make lasting changes.
5. Prioritizing Health Over Complacency: While it's easy to dismiss health issues with fatalistic attitudes, our course is designed for those who genuinely want to thrive, not just survive. If the idea of living a life brimming with vitality excites you, you're in the right place.
Personal Success Stories🌟🌱
Jenna:
"Since I embarked on this journey with the Health Rebalancing Course, my life has seen a significant transformation. Those persistent rashes? Gone! And the occasional facial spots are nothing compared to the distressing cystic acne I once battled. One of the game-changers for me was achieving regular bowel movements – something I previously struggled with. This course has granted me more than just health benefits; it's given me control and confidence in my wellbeing."
Zoe:
"Antonia's wisdom and the strategies within this course have been my health's saving grace. For years, I felt trapped in a cycle of persistent health issues. My troublesome stomach, the sudden appearance of rosacea, and the debilitating fatigue seemed like a never-ending nightmare. However, after diligently following the steps in the program, especially those focused on gut healing, I've experienced a miraculous change. No more bloating, my skin radiates health, and waking up energized is no longer a dream but my daily reality."
Alexandra:
"Every phase of the program brought its rewards, but Phase 4? It was groundbreaking for me. I now revel in a newfound vitality, my once-troublesome digestion is seamless, and my skin glows. The constant headaches? A thing of the past. I'm truly grateful for the transformation this program has gifted me."
Sibusiso:
"I've tried various local remedies and programs to uplift my health, but this Health Rebalancing Course was a revelation. I can now enjoy life's moments without being held back by my health issues. The course's holistic approach is a game-changer!"
Thandi:
"In my journey to reclaim my health, this course was the guiding star. I wanted something that resonated with our unique lifestyle and environment. The personal touch and understanding of our local context made all the difference. My energy levels have skyrocketed, and I feel more in tune with my body."
Riyaaz:
"Since taking the Health Rebalancing Course, I can proudly say I've climbed Table Mountain feeling more vibrant than ever. It's not just a course; it's a renewal of life. A heartfelt thank you for this incredible program!"
Take Control of Your Health Today!
Here's your opportunity to break free. With our rebalancing health therapy, we've curated a solution just for you, tapping into the ancient wisdom and modern techniques for healing mind, body, and soul. The power to shape a healthier, more vibrant future is in your hands.
This course isn't just another online program; it's a guided journey tailored to help you rebalance health and restore the harmony that nature intended. Drawing from trusted research and holistic practices, we bridge the gap between the mind and the body, ensuring every facet of your being is catered to. Every module is designed with your well-being in mind, steering you towards a balanced and best life. And to further support your health endeavors, our rebalance health supplements act as the perfect companion, enhancing the body's natural healing process and invigorating the spirit.
But here's the deal. We aren't just asking you to take our word for it. We're so confident in the transformative power of this course in healing mind, body, and spirit, that we're offering a no-risk, 7-day money-back guarantee. If, within a week, you feel this isn't the right fit for your health journey, simply reach out. No hard feelings. We are in this to make a difference, not to sell you something you don't resonate with.
Time to claim your right to radiant health, boundless energy, and a zest for life like never before. Take the first step towards a future where you are in the driver's seat, leading the charge to a healthier, happier you.